HAVE A MORE DEFINED JAW AND A TIGHTENING OF THE FACE!
The jaw exerciser allows you to exercise most of your visual body parts no matter where you are, without sweating profusely. Think about it, your face is the first thing a person looks at when talking to you. It has been on display, and according to many studies, the first thing people are most attracted to. Most people spend hours training their bodies, so not exercise their faces!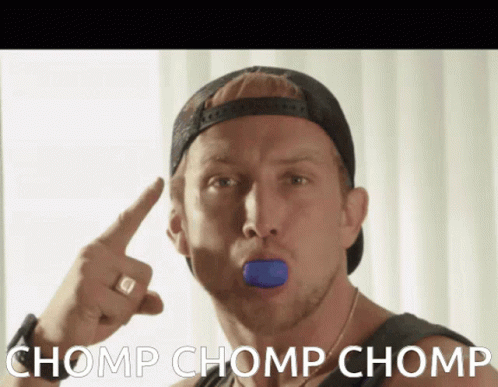 Great for anyone interested in health and fitness, who wants to create a more muscular, youthful appearance. It's the hands-free work out that anyone can do. Helping people of all ages to tone, firm. Strengthen your appearance, by increasing blood flow to the face, neck and head.
FEATURES:  
Slim, Tone, Tighten, and Define your Face, Neck and Jaw with this fitness ball.
Reduce double chin, never look awkward in photos.
Increase blood flow and oxygenation to the face for a youthful look.
Relieve stress and tension in the mouth and face.
Increase metabolism to help you lose weight. Reduce cravings by satisfying the desire to chew and eat.
Convenient, Hands Free Workout - Keep With You, to use on the go, at the gym, at work, wherever.
SPECIFICATIONS:
Material: Silica Gel
Color: Blue, Black, Purple(optional)
Product size: 5*5*4cm
Package size: 8*8*6cm
Package weight: 55g 
SIZE:
1.2 inch x 1.1 inch x 1.4 inch
PACKAGE INCLUDES

1x Replacement Parts
1x Complete Set of Masseter Exercise Balls