Ships from our US warehouse
Keep yourself safe from multiple viruses and bacteria with No-Touch Portable Tool
It can do literally everything! Open any door, push elevator buttons and a lot more without touching the surface! Stay safe and healthy!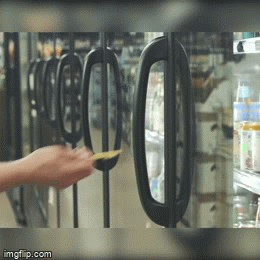 Open the doors:
The most common way of virus spread is when people touching the surfaces which have been contaminated by an infected patient. This work by someone who has the disease coughing or sneezing on their hand, then touching the doorknobs and lift button while they have the virus on their hand.
Push elevator buttons:

This portable tool can avoid direct contact between your hands and viruses when opening the door or pressing the elevator button. It is suitable for use in public places, small in size and easy to carry anywhere. 

Features: 

Anti-Epidemic Tool - This small non-touch tool can be used to open the doorknob, door handle, press the elevator button or open drawer in public places, avoid direct contact between your hands and the virus.
Environmental Friendly - Made of high-quality ABS material that is durable, smooth and solid to use.
Portable - Lightweight, compact and portable. 
Wide Applications - It can be widely applied to students, office workers, deliverymen, commuters, or other public places.

How to use:
Note: Item does not come with disinfectant, kindly drip 4-5 drops of disinfectant before use.  
Open the front cover and use it to press the elevator button. It comes with a sponge for disinfectant, so it will kill the virus every time you use it. 
Open the side cover and use it to clip the door handle, so you don't have to direct contact with it. It comes with a sponge for disinfectant and will kill the virus every time you use it.
Package Includes:
1 - Hands Free Antimicrobial Door Opener
Shipping:
Please allow 2-3 weeks for delivery
Shipping is only $5.95 flat rate on all orders under $75.  Orders over $75 ship Free!
We source products from all over the world.  We ship products from China, Australia and the United States.
As a result shipping times will vary from 3-10 days from US warehouses (located in California, New Jersey and Texas) to 10 -20 days from International warehouses. Delivery estimates are included in all products descriptions so please refer to the individual product for estimated delivery times.
Tracking information will be provided via email as soon as we receive it. I can take up to 5 days to receive tracking information in some situations so please do not panic if you have not received tracking information. It will be emailed to you. 
If for some reason tracking information is not provided and you do not receive your products within the estimated time frame for that product as provided on the product page please email us so we can investigate the problem.  
100% SATISFACTION GUARANTEE
1. No Risk, 60-Day Money Back Guarantee.
2. 100% Quality Inspection on every order.
3. $5.95 Shipping (over $75 ships free). No surprises or hidden fees.
4. Safe Payments via Credit/Debit Card or PayPal®
5. End to End Tracking for every order.