Electric Hand Massage Device
WE USE OUR HANDS ALL DAY, EVERYDAY, GIVE THEM THIS!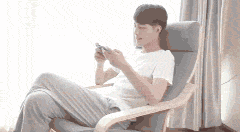 If you or someone you know uses their hands a lot without a break such as computer jobs, construction work, pianist etc...
Then you may need this.
Feel a rush of
gratifying relief
, while being caressed by our Hand Massager. Spreading relaxation through your fingers and palm, you are sure to sit back and enjoy these
amazing benefits!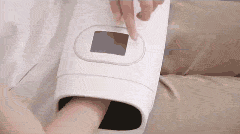 Offering intelligent air pressure, heat compress and acu-point massage, this device will surely relieve any soreness in the hands. Effectively  relieves numbness from various causes like carpel tunnel syndrome.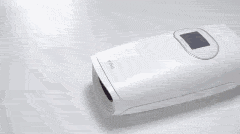 Now you can enjoy a massage anywhere for free! Whether it be in the office, home or even on the go. Below you'll find all the health benefits each function has to offer.
Air compression therapy massage will leave you and your hands feeling so much better. Aims to reduce inflammation and fluid collection. Helps to remove toxins like lactic acid while improving blood circulation. And can relieve the feeling of heaviness you may have in your hands. 
Heat therapy can  ease the pain of muscle stiffness. Heat  also helps increase blood flow throughout the body . Increased blood flow can heal injuries faster and help relieve the pain you are feeling from an acute injury.
Acu-point massage therapy benefits  a wide range of health conditions, including pain, headaches, insomnia, poor circulation, sinus problems, arthritis, and tension. Pin-pointing the pressure points to relieve pain. 
FEATURES
✅  Air Compressions: Sequential pulsation air cells rhythmically pressurize the entire hand from the wrist through to the palm and fingers

✅  Portable: Compact and easy to carry compression massager ideal for hardworking hands that get tight, sore and cramp.
✅  Modes and Intensity: Personalize your massage with 3 automatic programs, 3 intensity levels, and 3 preset timers.
✅ Heat Therapy: Enjoy the benefits of constant heat and improved blood circulation.
✅ Acu-point massage therapy: traditional Chinese medical practice. It is like acupuncture without the needles.
"If you feel as though our product might not be the perfect solution for you, try it with absolutely no risk! We offer a 100% satisfaction guarantee!"
SPECIFICATIONS
Material: ABS
Massage mode: 3 modes
Battery Capacity: 2200 mAh
SIZE
310mm x 158mm x 112mm
PRODUCT INCLUDES
1 x Hand Massager
1 x USB Charge Cable
1 x User Manual